Original Kit:
1984 Corvette
Made By:
MPC (promo)
Scale:
1/25

Other Toy Models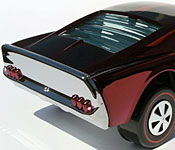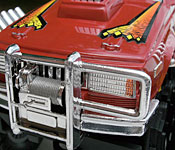 R.A.M.S. Wave Warrior (Review)
R.A.M.S. Recon Ranger (Review)
Beast Wars Megatron
Transformers G2 Gearhead
G.I. Joe RAM
Robots In Disguise Prowl (Super)
Transformers G2 Soundwave
"The Animal" Angry ATV
R.A.M.S. 4 x Force (Review)
Ninjago Ultra Sonic Raider
Other Corvette Models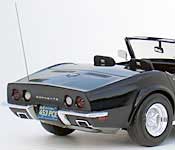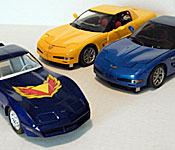 Stingray 1965 Corvette
Chuck Norris Karate Kommandos
A-Team Corvette
'06 Corvette 1 (Review)
Transformers 5 Crosshairs (Review)
'72 Comic Book Batmobile
The Junkman 1981 Corvette
'70 Comic Book Batmobile
Mako Shark Show Car
Matchbox '83 Corvette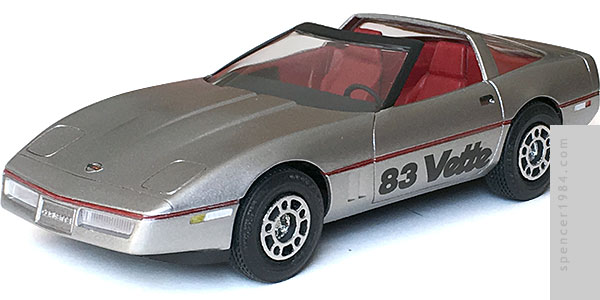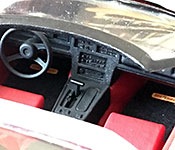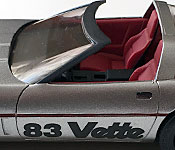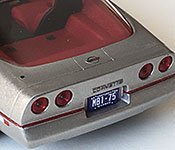 Although Chevrolet never made a commercially availabe 1983 Corvette, Matchbox Toys went ahead with their all-new casting—complete with 1980s-tastic (if now wildly inaccurate) side graphics. Considering that Lesney Products was in the midst of a bankruptcy in mid-1982, redoing the tampos was likely a low priority. Still, that toy became a favorite of mine for many years, eventually becoming so worn that it was turned into a custom and a cleaner example was bought and kept as a collectible. With my penchant for recreating toys firmly esablshed, it was only a matter of time before I recreated this one for my model collection.
As with other C4 Corvettes in my collection, this started its life as a dealer promo. Like those, this was disassembled, the parting lines were cleaned up, the roof was removed (seriously, 1980s, couldn't anyone keep the roof on one of these?), and the parking lights were drilled out. Taking apart the interior resulted in the dashboard breaking, but fortunately I have plenty of spares in my parts box for just such emergencies.
Aside from that mishap, the rebuild was pretty straightforward: the seat backs, center console, and door details were painted black, and a new automatic shift lever was installed. I also replaced the steering wheel with one from AMT's Eckler Corvette, to give it a little more of the "transition year" or "prototype" vibe.
The body was originally red, so I masked off the bumper strip before painting it Model Master's Light Gray Metallic. It was a little more silver than gray, but there were some variants in both the preproduction and production colors, so I'm calling it good. The nose, fuel flap, and door graphics were all custom decals that I drew up in Illustrator and printed onto clear stock. I also drew up a set of "Matchbox" logo floor mats and rear license plate. The plate was made to honor Matchbox's 75 series (MB1-75) and the Corvette factory in Bowling Green, Kentucky.
The final detail I needed to address was the wheels. I could have left the stock wheels in place and called it good, but Matchbox's DD10 wheels were such an iconic look that I wanted to recreate them. So I drew up a file for some wheels and had them printed at Shapeways. I sized them to fit the wheels and tires that came on the promo, so all I had to do was sand the face off each stock wheels and drop the new ones into place. They (and the sanded-down stock wheels) were painted gloss black, then the face of the new wheels was painted with Molotow's Liquid Chrome. This was my first try using the Liquid Chrome pens, and I was very impressed with the results. Having tried Alclad, Bare Metal Foil, and various metalizer paints, the Liquid chrome comes closest to true chrome that I've seen.