Site Features
Getting Started in the Hobby
Model Categories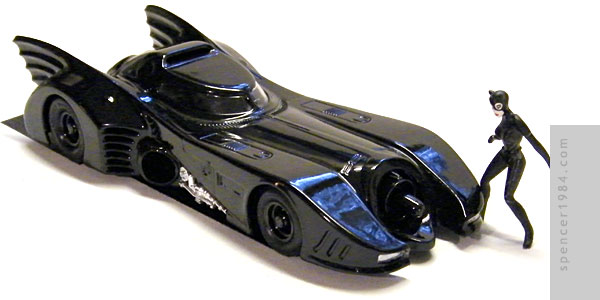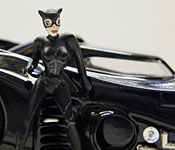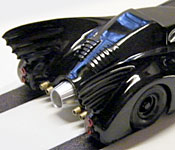 For the 2012 Holiday Auction, I revisited a model that holds a certain sentimental value: the Aoshima "Keaton" Batmobile. I first built it about 15 years ago, when I was trying out different scales and themes to see what I liked best. It was a great little kit, and as an extra personal touch I repainted a Warner Brothers Studio Store Catwoman figure to match the car.
Fast forward to 2012, a year that had more than the usual share of ups & downs...and as a result little time to plan and build my usual Holiday Auction model. I wasn't going to miss a year without a fight, though, and so I realized I had to rethink things this year. I then remembered this Batmobile/Catwoman set, and knew it had some potential. My first task was to do some extra paint work to make it more accurate to its 1992 screen appearance. I then painted the base to create a snowy Gotham City street scene with a pair off fresh tire tracks cut in the snow. A little final cleanup and polishing, and it was now ready to go to a new home.
Have a question, comment, or criticism about this model?
Send me an e-mail
with your thoughts!