Made By:
Johnny Lightning
Scale:
1/24
MSRP:
US$9.99
Overview:
Packaging (Design):
8/10
Packaging (Durability):
9/10
Casting (Body):
9/10
Casting (Interior):
10/10
Casting (Chassis):
8/10
Casting (Engine):
N/A
Paint (Exterior):
8/10
Paint (Interior):
N/A
Paint (Trim/Graphics):
7/10
Overall Panel Fit:
10/10
Total Score:
8.6/10

Other Factory Stock Models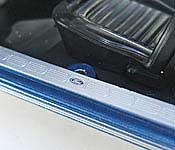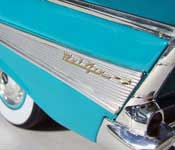 AMC Gremlin (Review)
'98 Corvette
Terminator 2 Harley-Davidson
Diamonds are Forever '71 Mustang
Ford Crown Vic
Thunderbolt & Lightfoot Firebird
3000 Miles to Graceland Cadillac
Chevrolet Suburban (Review)
DeLorean DMC12 (Review)
Bruce Almighty Saleen S7
'69 Chevelle (Review)
'57 Chevy Hardtop (Review)
Ford E-250 Van
Chrysler Howler (Review)
Bullitt Charger
Bullitt Mustang
Judge Parker Corvette
Pontiac Solstice (Review)
Gunsmith Cats Shelby GT500
Smokey & the Bandit 2 Firebird T/A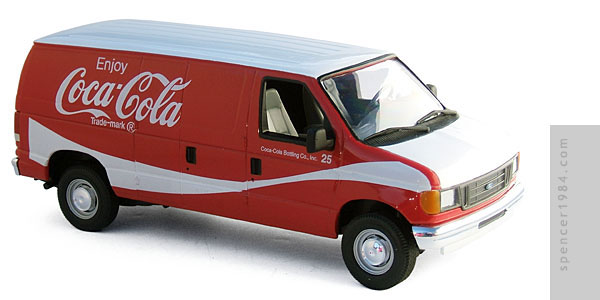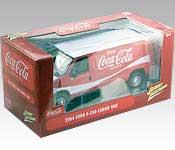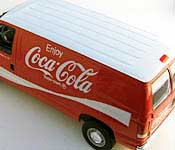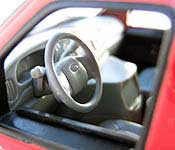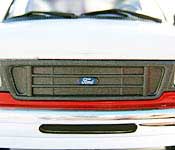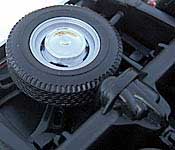 Packaging
The box is a fairly simple one-window design with a distinct Coca-Cola theme. The primary color is red, with a brighter red used for the backdrop of the Coke logo and model info. Both of these are found in the lower left corner of the box front, and are repeated on both end flaps. The Johnny Lightning logo is in the bottom right corner of the front and flaps. The JL and Coke logos appear on the top of the box along with the scale info. The back of the box has a different Coke logo, a drawing of a soda bottle, and marketing info for both Coca-Cola and the rest of the Johnny Lightning line. The van is held in place by way of a cleverly folded clear plastic tray and a twist-tie around each axle.
Casting/Paint
Overall, the casting quality is fantastic. Panel lines are all nice & sharp, and the sides and roof panels are smooth and solid with no visible flaws. Delicate features like the door hinges and handles are done well, and details like the windshield wipers and mirrors are separate pieces. Although they all appear to be separate pieces, the lights look a bit fake thanks to the way they were painted. While most of the deco work is good, there are some bleed issues around panel lines. The window trim and lettering is all flawless, though. Inside, the casting work is all good but there are no extra paint applications whatsoever. Given the subject matter, this isn't really a detraction like it could be in a different car.
Features/Accessories
The "features" here are almost nonexistent: the front wheels can be posed, and that's it.
Accuracy
This is one of the most popular and numerous vehicles on the road, so there's no shortage of 1:1 material to compare it to. Fortunately, the design crew at JL did their homework and it passes with flying colors. Every crease, hinge, and panel seam are exactly where they should be - even the blink-and-you-miss-them fender bulges are captured perfectly. The grille is a bit shallow and the window sills are a bit deep, but neither one really detracts from the overall look much. The rubber tires are nicely detailed, though like most tires today they lack sidewall detail. Scaling is a near-perfect 1/24.
Overall
I wish more companies were doing vehicles like this. Muscle cars and sports cars are great, but it's nice to see some more "everyday" cars done in scale. The Ford Econoline is such a blank slate for custom possibilities that it provides nearly endless possibilities. It would have been great if these were a little more readily available, but I'm still happy they're available at all. I could see how opening doors would allow for some fun interaction, but the casting quality is so well done that I find it hard to register it as a complaint. If you can find one, I highly recommend you get it.
Have a question, comment, or criticism about this review?
Send me an e-mail
with your thoughts!