Made By:
Jada Toys
Scale:
1/24
MSRP:
US$24.99
Overview:
Packaging (Design):
9/10
Packaging (Durability):
8/10
Casting (Body):
9/10
Casting (Interior):
8/10
Casting (Chassis):
8/10
Casting (Engine):
10/10
Paint (Exterior):
8/10
Paint (Interior):
8/10
Paint (Trim/Graphics):
10/10
Overall Panel Fit:
9/10
Total Score:
8.7/10

Other Classic TV Models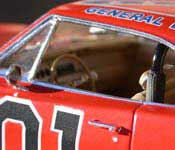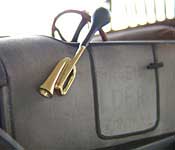 Man from U.N.C.L.E. Piranha
Dukes of Hazzard Undercover General
Riptide 1960 Corvette
Dark Shadows Vampire Van
V Laser Jeep
Miami Vice Ferrari 365GTS/4 Daytona
A-Team Corvette
Blue S.W.A.T. Striker EX (Review)
WWF "Macho Man" Bronco (Review)
V.I.P. Jaguar
Highway Patrol Buick
Jetsons Spaceship
The Avengers Lotus Elan
Batman Batmobile
Doctor Who TARDIS
Knight Rider KITT (Review)
Batman Batmobile (Review)
Married...With Children Dodge
A-Team Van
Mannix Oldsmobile Toronado
Other 1980s Movie Models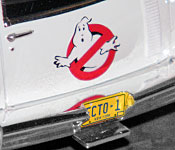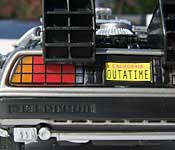 Night of the Comet 1953 Buick (Review)
Tron Light Cycles (Review)
Gotcha! Citroën 2CV
The Terminator Police Car (Review)
Transformers Hot Rod (Review)
Ghostbusters 2 Ecto-1A
BTTF DeLorean (Review)
Star Wars Speeder Bike (Review)
Blues Brothers Bluesmobile (Review)
Gremlins VW Beetle
Back to the Future DeLorean
Ghostbusters Ecto-1 (Review)
Rain Man Buick Roadmaster
The Karate Kid Ford Convertible
Tucker: The Man... Tucker (Review)
Transformers Optimus Prime
Never Too Young to Die Corvette
Who Framed Roger... Benny (Review)
BTTF3 DeLorean (Review)
Gone in 60 Seconds 2 Slicer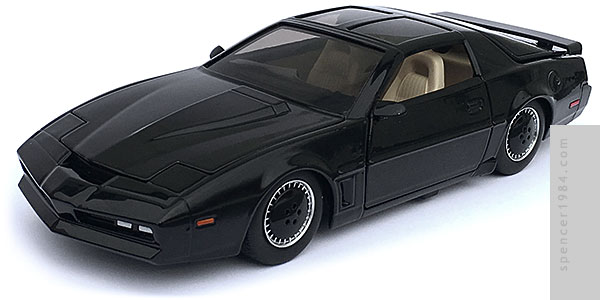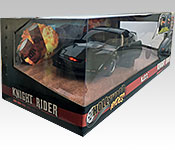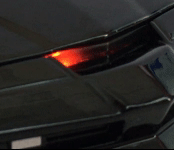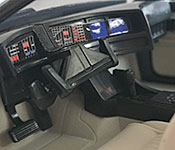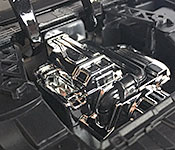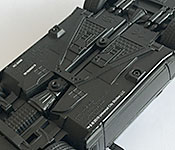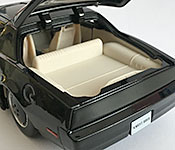 Background
Pontiac sales promotion manager Jim Graham initially rejected the idea of the new Trans Am starring in Knight Rider, thinking the concept sounded too close to the flop My Mother the Car. But the idea had already generated interest with others, including Pontiac's West Coast public relations agency Vista Group president Eric Dahlquist, Pontiac design chief John Schinella, and Pontiac Los Angeles Zone Manager John Kitzmiller. With some quiet dealings among people at the company, local dealers, and some transportation officials, Pontiac general manager Bill Hoglund was able to sign off on the project without undermining his promotion manager. After some initial production delays (and some less-than-aboveboard tactics), three new Trans Ams were acquired and converted to KITTs. The initial designs were created by Schinella and supervising producer Harker Wade with input from creator and producer Glen Larson, and fabrication was done by Jon Ward and Michael Scheffe.
Packaging
As part of the more general "Hollywood Rides" series (as opposed to Transformers, Fast & Furious, etc.), KITT come in a box nearly identical to the Ecto-1. The text under the window has been changed simply to "K.I.T.T.," and the lower right corner and end flaps now have Knight Rider written in the show's title font over a set of bars that suggest KITT's scanner. The front panel also has a large photo of the diecast to the right of the window, under the "Try Me!" callout. The callout has an arrow that points to a hole in the front window which allows you to activate the working scanner feature: by pushing and releasing the door, a spring hot glued to the base under the car pops the door back open and acts as the switch to start the scanner. KITT is held to this base by two screws, with plastic bands around the hood and hatchback and a sticker holding the passengers' door closed. The interior is made to look like a set from the show, with a desert background and explosions next to and behind the car.
Casting/Paint
Jada is on their game here, with a nice crisp casting of the all-metal body. The hood, doors, and hatchback are separate pieces (also metal), and fit to the shell with good tight joints. The surfaces are smooth, and details like the front fender extractors, marker lights, and parking light covers are sharply defined. Some other details, like the door handles and gas flap, are a little fuzzier...but it's hard to tell if this is because of soft casting or heavy paint. The paint looks good with a high gloss and uniform coverage, but there are definitely spots where you can tell it's on there pretty thick. The forward grilles are black plastic with silver painted lamps; the sideview mirrors are soft vinyl with chrome inserts for the glass; the windshield, tops, and rear window are smoke clear; and the rear spoiler and taillight panel are black painted plastic. Amber and red paint are used for the front and rear corner markers, respectively, and the rear window has a nice sharp black border painted on the inside. The rear license plate is a separate plastic piece with a white face and the show's title printed in black.
The interior is a combination of tan and black plastic, with painted details on the door panels. The dashboard has stickers for the myriad readouts and controls, but thanks to one of them being slightly misplaced you can see that there's some sculpted detail in there as well. The front seats, pedals, arm rests, shift lever, center console, steering wheel, and steering column are all separate pieces. Most of these look very good, with plenty of details and good fit, though the front seats are hollow backed and thanks to the opening hath there's really no hiding from the lack of detail there.
Under the hood is a fantastic chrome and black "turbojet" as per the official specs. The design is very similar to Hot Wheels' 1/18 scale KITT that came out a few years ago, right down to the shape of the intake and the diagonal tower braces. The chassis also appears to be a direct translation of the Hot Wheels car, with the same honeycomb texture, rockets, engine exhausts, and support bracing. The biggest change seems to have been that the battery compartment is now in the front of the car rather than the back, so the area just ahead of the front axle is now a smooth plate. Also, since this has a fixed suspension those components are far simpler here. Wheels are one-piece units painted silver and black with vinyl tires.
Features/Accessories
The doors, hood, & hatchback open, all of them on nice stiff hinges that hold their positions easily and fit snugly against the body when closed. Opening the driver's door also activates the front scanner. The scanner is made of four LEDs that sweep 11 times before shutting off automatically, or the lights can be stopped at any time by closing the door. Original solicitations for this diecast said it was to include a Michael Knight figure, but licensing could not be secured for David Hasselhoff's likeness and so it was dropped.
Accuracy
This is one of Jada's more accurate replicas, but they still have a bit of their own style thrown in. This is most obvious in the slight "chop top" look...nowhere near as radical as some of their cars, and KITT's overall sleek appearance helps, but it is there. The ride height is also a bit compressed, though there's plenty of material to work with should you want to make a custom KITT at his stock look. Scaling works out to about 1/23, which is nearly dead-on for Jada.
Overall
When I reviewed their 3rd gen Camaro, I mentioned that Jada's stylistic choices worked well for the F body. While I generally prefer KITT with a more screen accurate look, I stand by that earlier statement and must say that this is a good looking diecast. The casting quality is good, the light feature is integrated nicely and works well, and I like the upgraded engine and chassis. Reccommended.
Have a question, comment, or criticism about this review?
Send me an e-mail
with your thoughts!